Whole Person Authors:

Ray Ali is a Marriage and Family Therapist and has been working in this capacity for the past 25 years at The Family Centre of Winnipeg, located in Winnipeg, Manitoba Canada. He has an extensive caseload involving a wide range of areas and concerns. Some of these areas include:


Working with families impacted by M.S.
Separation/Divorce issues
Parent- Child conflicts
Fathering issues
Learning disabilities issues
Multicultural issues
Anger Issues
More recently, he has been counseling individuals with anger issues. During this time he has written a number of books/manuals on this topic. These include:
Chillout: Anger Management Strategies For Adolescent (1999)
Chillout! Taming Anger: A Guide For Parents and Their Teens(2002)
ABC's Of Anger (2006)
He has also written a multicultural booklet for the city of Winnipeg titled Knowing Your Multicultural Neighbors. (2006)

He has developed an eight-session anger group for children and their parents which has been used in a variety of settings. In addition, he has also developed a six-hour anger management program for adults. Ray can be found as a speaker for conferences, conducting workshops, consulting with schools and various social organizations or giving media interviews on a wide range of family related issues. His community involvement is extensive and includes such organizations as:
The Anger Centre
Vanier Institute of The Family (National)
Learning Disability Association of Canada (National)
Learning Disability Association of Manitoba
Citizen Equity Committee
Cross Cultural Resource Team
Centre of Excellence for Child and Youth Centered Communities
Provincial Council For Youth Justice and Crime Prevention
Boys and Girls Club
A variety of sporting organizations
Ray has an M.A. (Sociology) from the University of Manitoba as well as a diploma in Non – profit Management. He has taken numerous courses/workshops in Social Work and in Family Therapy. In addition to his practice, he teaches courses for Continuing Education.

Donald B. Ardell was a pioneer in the Wellness movement. He wrote High Level Wellness: An Alternative to Doctors, Drugs, and Disease, first published in 1976 by Rodale Press, with editions over the years by Bantam Books and Ten-Speed Press. Since then Don has written a dozen additional wellness books, including Die Healthy (with Grant Donovan), 14 Days to Wellness and most recently, Aging Beyond Belief.

Don has degrees from George Washington University, the University of North Carolina at Chapel Hill, NC (urban planning) and Stanford. His doctorate was awarded in 1979 by the Union Institute and University, Cincinnati, OH.

The success of High Level Wellness helped spark the wellness movement and propel Don to a career of writing, speaking and teaching. Since 1984, Don has produced 74 quarterly print editions of the Ardell Wellness Report and 503 periodic electronic newsletters.

Don has been a member of the board of trustees of the National Wellness Institute for over a decade. He is one of ten Americans given the Healthy America Fitness Leaders Award in 1991 by the President's Council on Physical Fitness and Sports.

Personally, Don is an avid competitor in triathlons and duathlons. He has won many national and three world championships in triathlon and duathlon competitions.

Don's website can be found at www.seekwellness.com.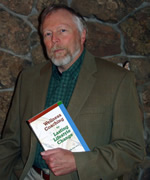 Michael Arloski, Ph.D., PCC is a licensed psychologist, Professional Certified Coach (ICF) and a Certified Wellness Coach. One of the key developers of the field of wellness coaching, his book Wellness Coaching for Lasting Lifestyle Change is the first and most comprehensive book written on wellness and health coaching. Professionally contributing to the field of wellness since 1979, he has presented at the National Wellness Conference over twenty-five times, and has keynoted and presented on wellness on four continents. He has been recognized by the National Wellness Institute (www.nationalwellness.org)as a member of its Service and Leadership Circle.

Always fascinated with the interaction of mind and body, beliefs and behavior, Dr. Arloski was president of the Ohio Society for Behavioral Health and Biofeedback. He has taken this fascination and expertise into the field of lifestyle medicine with coaching methodologies that help people thrive, not just survive their health challenges. If there is a specialization as a wellness psychologist, Dr. Arloski qualifies.

Continually working since the late 1970's to help people find ways to improve their lifestyles, Dr. Arloski is a thinker who synthesizes wellness down to what really works. He is the CEO of Real Balance Global Wellness Services llc and creator of the Wellness Mapping 360º model of Wellness Coaching that focuses on the skills Health & Wellness Professionals need to support Lasting Lifestyle Change.

Dr. Arloski enjoys keynoting conferences and programs worldwide. More information can be found at www.michaelarloski.com. His work as a professional coach (check out www.realbalancecoaching.com) includes helping people to achieve more of their potential in the areas of wellness coaching, leadership coaching, and mentor coaching of aspiring coaches.

Michael and his wife, Deborah, live, work and play together in Fort Collins, Colorado, USA. They are blessed with a wonderful blended, or patchwork, family of young adult children. Michael is a twenty-year practitioner of the moving meditation of Tai Chi. Moving through nature is a life-long passion of his as well. He is an ardent nature photographer and writer, hiker, canoeist, camper and backpacker. He loves travel and is especially fascinated by cultures and ecosystems around the world.

Dr. Arloski is an Adjunct Professor with the California Institute of Integral Studies supporting their students in learning the best in Wellness Coaching techniques.
Shirley Babior, LCSW, MFCC, is a therapist in private practice in San Diego, California, where she is Director of the Center for Anxiety and Stress Treatment. She specializes in treating anxiety disorders, in groups and individually. As a Certified Employee Assistance Professional, Shirley provides services to employees suffering from anxiety and stress in the workplace. She has lectured on the treatment of anxiety disorders at numerous professional meetings and adult education workshops and is the coauthor of two research articles with the University of California at San Diego's Department of Psychiatry. Shirley is a former regional governor of the Phobia Society of America and board member of the Society of Behavioral medicine. She provides consultation, utilization management, quality improvement, peer review, and assessor/external EAP services to managed care organizations.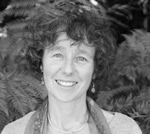 Marie-Nathalie Beaudoin, Ph.D. is the training director at Bay Area Family Therapy & Training Associates (BAFTTA) in California, where she sees private clients and supervises the counseling work of doctoral and post-doctoral students in two school districts. Marie-Nathalie also teaches a number of classes such as Child Development and Family Therapies at John F. Kennedy University in Campbell, CA. She presents internationally and has published several books, including the translated bestseller Responding to the Culture of Bullying and Disrespect: New perspectives on collaboration, compassion and responsibility, and Working with Groups to Enhance Relationships.

In her free time, Marie-Nathalie enjoys hiking and rock-climbing with her husband Paul, and spending time with her children playing soccer, jumping on the trampoline, or creating fun art projects. You can find more information on her work at www.baftta.com.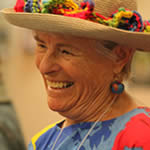 Martha Belknap, MA has had 45 years of teaching experience with children and adults of diverse cultures. Currently she shares her dragon activities with children in music classes at two Montessori schools. She teaches the same ideas to Mexican women in English as a Second Language classes and includes similar principles in training workshops for perspective yoga teachers. Some of her most receptive students are the beautiful seniors in her yoga classes for the elderly. What started out as a collection of creative relaxation activities for children has expanded into a repertoire of experiences for anyone who is young at heart.

Marti lives in a Cardiff, California, where she lives with her husband. She has progressed from elementary special education to university teaching to retirement to three part time jobs. She is a passionate skier and boogie boarder.
Sarah Berkovits has been teaching in the New York City school system for over 25 years. When the New York City Board of Education heard of her successes using guided imagery with students, they asked her to develop a curriculum in guided imagery, which is now used in the five boroughs of New York City.

Ms. Berkovits currently conducts parent and teacher workshops in the United States, Great Britain, and Israel, and is available for consultation to individuals and school systems.
Amy L. Brodsky, LISW-S, has an eclectic work history including crisis intervention with children and adults, clinical supervision and program management, and other psychiatric social work. She began her professional life as a public school art teacher, and has most recently added Zumba Fitness instructor to her list of helping careers. She is well known for her creative illustrations of the Emotions product line, over 35 therapeutic books, including the Life Management Skills and SEALS series, Crossing the Bridge, GriefWork ~ Healing from Loss, The GriefWork Companion, Creating a Healthy Balanced Life, and the Liptak/Leutenberg Workbook series.
Carol A. Butler, MS Ed RN, C, has a Master of Science in Education and School Counseling, a Certificate in Alcohol and Drug Studies and is a Board Certified Psychiatric and Mental Health Registered Nurse. The activities in her publications were developed in response to clients' needs, and have been utilized effectively with diverse populations.
She has taught children and adults, provided vocational counseling, worked in mental health care for children, adolescents, and adults in hospital and community settings. She currently works as a Behavioral Health Charge Nurse.
Carol is the author of the book and corresponding card deck, 100 Interactive Activities for Mental Health and Substance Abuse Recovery, and Motivation: Identifying strengths, interests, abilities, hopes, and dreams.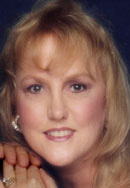 Kathy Cash is a registered nurse, a certified health promotion director, and a certified massage therapist with over eighteen years of health promotion experience. For fifteen of those years Kathy played an integral part in building the United States Air Force's health promotion program. Prior to retirement, Kathy was a senior health promotion administrator for the Strategic Air Command and then the Air Combat Command. In that role, she sat on the Preventive Medicine Board of Directors for the Air Force Surgeon General. After she retired as a Lieutenant Colonel, Kathy went on to design the first Department of Defense prevention program a Fortune 500 health management organization. Kathy now lives in Edgewater, Florida, and provides professional speaking and consulting services on a wide variety of health promotion topics.

A registered nurse and certified Health Promotion Director, Kathy is also trained in total quality management theory and is one of the few wellness managers to apply these principles to health promotion programming. She has been a frequent speaker at national wellness conferences, including the world's oldest and largest wellness association.

Kathy is currently assisting in the research for a new book on the financial implications of increasing longevity in America. She is a frequent contributing author to the Health Promotion Practitioner magazine and the Wellness Program Management Advisor newsletter.

Ms. Cash believes that over the years people lose touch with their bodies. They forget what it feels like to move freely and effortlessly. As a result, their entire interaction with the world around them is affected. Kathy provides customized services to help individuals and groups reach optimal physical and emotional performance through personalized counseling, massage services, and group seminars. She also offers health promotion managers consultation on program design and problem solving.
Carolyn Chambers Clark, ED, RN, ARNP, FAAN has a masters degree in psychiatric/mental health nursing from Rutgers University and a doctorate in education from Teachers College, Columbia University. She has been a learning facilitator for clients and students and a training/learning consultant for universities, health care organizations, and corporations for thirty years. Carolyn is a nurse practitioner with an active clinical practice focused on wellness and mental health. Her active clinical practice focused on wellness and mental health. Her philosophy – anybody can be taught anything and have fun learning – is a theme in her practice and in her many books and articles.
Bonnie Collins is a marriage and family counselor in practice in Hamburg, New York. She provides family systems therapy to individuals, couples, and families, specializing in short-term therapy for adult survivors of childhood sexual abuse. In addition to her 40
years experience as a therapist, she is also a consultant to scores of private and corporate clients and is retired adjunct faculty at the School of Social Work SUNY at Buffalo, where she has received the Outstanding Faculty of the Year commendation.  She is a clinical consultant to other therapists.
She has written Healing for Adult Survivors of Sexual Abuse and The Power of Story.

Jacqueline Ferguson is passionate about her mission: to inspire you to live a conscious life of personal responsibility in your relations with yourself and with others. She applies her mission in all of the work she does: training, coaching and counseling.

She earned her masters degree in Community Counseling and Psychology from her home state of Minnesota after serving 2 1/2 years in the Peace Corps, in Colombia, South America. She then went on to become a Program Director at the Ruth Cooper Mental Health Center in Ft. Myers, FL for several years.

In 1982, she founded InterAction Associates, a speaking and training company. For over 25 years, she has designed and presented programs on stress management, diversity, workplace/sexual harassment, customer service and communication skills. Literally hundreds of thousands of people throughout North America, the U.K., Australia and points in between have benefited from Jackie's programs.

Jackie has also authored four audio programs and is a weekly columnist for a Gannett newspaper.
Link to Jacki's website: www.jackieferguson.com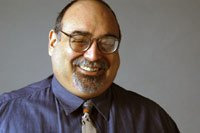 Izzy Gesell, MS Ed, CSP is an organizational alchemist. He holds a BA in Psychology and an MA in Education. As a keynote speaker, workshop leader, professional facilitator and presentation coach his skill is in transforming something commonplace into something special. He is the founder of Wide Angle Humor Consultants, a Northampton, MA based organization dedicated to helping employees become healthier and more productive by using humor in their lives. As a corporate trainer, teacher, stand-up comedian, and improvisational troupe member, Izzy has more than fifteen years of experience helping others reap the benefits of an active sense of humor.

His humorously serious and seriously humorous programs help people thrive and prosper during these changing times as they become more confident, spontaneous and effective.

As author of Playing Along: Group Learning Activities Borrowed from Improvisational Theater. Izzy was one of the first to bring the concepts of Improv Theater into the business world. He has also contributed to the International Association of Facilitator's Handbook and Humor Me, a compilation by America's most prominent humorists.
Link to Izzy's website: www.izzyg.com
Carol Goldman, LICSW, served as director of Behavior Associates from 1977 to 1989. She is a founding director of the Boston Institute of Cognitive-Behavior Therapies, a training program for mental health professionals. As the past president of the Greater Boston Phobia Society, Carol is currently in private practice in Boston, MA. She specializes in cognitive-behavior therapy, family systems, and couples therapy, and provides training to professionals on brief treatment and managed care.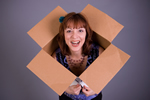 Leigh Anne Jasheway-Bryant, MPH, is a stress management and humor expert, comedy writer, stand-up comic, and comedy instructor/coach. She has an M.P.H. degree which, she says, either stands for masters of public health or mistress of public humor. She consults with organizations on how to use humor to manage stress, change, and conflict, and boost creativity, teamwork and morale. Her mission: to help the world become healthier and more sane through laughter.

Every year she speaks to between 40-60 groups. She is a National Speaking of Women's Health speaker, and regularly creates presentations and workshops for educational institutions, hospitals and healthcare organizations, not-for-profit groups, and corporations.

In 2003, Leigh Anne won the Erma Bombeck Award for Humor Writing. She has fifteen published books and her work has appeared in more than a dozen anthologies, including the Chicken Soup series and Marlo Thomas' The Right Words at the Right Time 2. For seven years, she was a regular humor and inspiration writer for Family Circle. Currently she writes for magazines such as Better Homes & Gardens Special Interest Publications, Pink, Diet & Fitness, and Low Carb Energy. You can read her work weekly online at www.quirkee.com.

For a year, Leigh Anne hosted her own radio program, Women Under the Influence of Laughter, on KOPT AM in Eugene, Oregon. She interviewed such wonderful people as Dr. Christiane Northrup, Janet Evanovich, Kate Clinton, Maureen Dowd, and Rita Rudner.

Leigh Anne also teaches comedy writing and stand-up, both at a local community college and online. She runs a stand-up comedy troupe, The Comedy Workout. She also organizes an annual comedy benefit, the Laff Off, and coordinates the annual Oregon Women's Comedy Festival.

Link to Leigh Anne's website: www.accidentalcomic.com

Joe Kelly is a father, best-selling author, blogger, speaker and primary media source on fathering, appearing on the Today Show, Talk of the Nation, Fox News, as well as in Time, People, New York Times, USA Today, Wall Street Journal, Parenting and dozens of other outlets.

Kelly's speaks and teaches across North America on fathering, media and marketing's impact on families, successful strategies for raising girls and boys, and how professionals can mobilize fathers as allies in their work.

He blogs for Dads & Daughters®, TheDadMan.com and Deepak Chopra's Intent.com —and is a contributor to Mothering.com and a featured author on Great Dads.com. He has written for Parents, Mothering and many other publications.

Joe is the author of seven books:
Dads and Daughters®: How to Inspire, Understand and Support Your Daughter
The Dads & Daughters® Togetherness Guide: 54 Fun Activities to Help Build a Great Relationship
The Pocket Idiot's Guide to Being an Expectant Father
The Pocket Idiot's Guide to Being a New Dad
The Body Myth: Adult Women and the Pressure to Be Perfectwith Dr. Margo Maine
Clean: A New Generation in Recovery Speaks Out with Chris Beckman
The Positive Attitude Development Guide with Lyle Wildes (Fall 2008)
Dr. Mary Pipher calls Kelly's best-selling book Dads and Daughters "an essential aid for the fathers of adolescent girls." Of The Dads & Daughters Togetherness Guide, Pipher says: "If all the dads in the country read this book, family life would improve all over America. Girls would be stronger. Family would be healthier, and more fun." He co-founded the national nonprofit Dads & Daughters®.

In 1993, Kelly and his wife Nancy Gruver founded the groundbreaking New Moon Girls magazine, an international periodical edited by girls 8 to 12 years old. New Moon Girls is the only child-edited publication to win the prestigious Parent's Choice Foundation Gold Award (seven times so far). Gruver and Kelly won Parenting magazine's 1995 Parenting Achievement Award.

Kelly won Father of the Year Awards from iParenting.com and the Women's Sports Foundation. He belongs to the Center for Family Policy and Practice, the Men's Task Force of the National Domestic Violence Hotline, Save Title IX Task Force, and serves on the board of the national Campaign for a Commercial-Free Childhood and Minnesota Fathers & Families Network, and has been a consultant for the Men's Resource Center for Change, WNBA, American Psychological Association Task Force on Sexualization of Girls, Take Our Daughters & Sons to Work Day, and other nonprofits. He has testified before the Congressional Children's Caucus, the President's blue ribbon Title IX commission, and the FDA. He also wrote two Annie E. Casey Foundation fathering program guides.

Kelly's leadership on family and cultural issues puts him in contact with parents and professionals worldwide. He has keynoted for the National Eating Disorders Association (US), National Eating Disorder Information Centre (Canada), the National Association of Independent Schools, National Association of Science and Technology Centers, AAUW, and dozens of communities, universities and conferences.

Kelly and Gruver live in Saint Paul, Minnesota. Their adult daughters live in California. A New Jersey native, Kelly is the author of the play This Horse of a Body of Mine, co-editor of four nonfiction books for girls, and was an award-winning journalist for Minnesota Public Radio. He has a BS in philosophy and journalism from the University of Wisconsin-Superior.
Kathy Khalsa, OTR/L has co-authored several books on life skills for both teens and adults and a book for children on childhood depression. An occupational therapist for nearly thirty years, Kathy emphasizes strengthening an individual's internal and external resources and the development of successful and innovative coping strategies for healthy balanced living. Currently she is working on a rehab unit and in home health care in Tucson, Arizona.
Burton Kreitlow, PhD and Doris Kreitlow, MS: In 1975 Burton Kreitlow, PhD and his wife Doris Kreitlow, MS were on sabbatical at Ohio State University. They began thinking about retirement. Were they ready to retire? If knowledge of retirement was a prerequisite, they were not.

They read what was already out there and found it depressing. Retirement sounded like the end of the line. They realized, however, that these writers had only looked at the problems of retirement. Few of the retirees they knew fit that pattern described in the reports. Something was wrong. In response, they began to study a group of 140 positive retirees to learn what made them productive, happy people who were still growing well up into their eighties and nineties.

They were so enthusiastic about what they learned that they began to share their findings about positive retirees in local, regional, and national workshops and in preretirement meetings and conferences. By this time they had retired themselves, and were able to speak from both research and their experiences.

Working with Groups: Creative Planning for the Second Half of Life, was developed to distribute more widely the information gathered and the learning activities they found successfully encouraged folks to think about retirement. They wrote it as an effort to prepare retirees to make choices that will lead to a great retirement.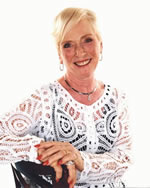 Ester A. Leutenberg has worked in the mental health profession for many years as an author, publisher and as an advocate for those suffering from loss. She personally experienced a loss when her son Mitchell, after struggling with a mental illness for eight years, died by suicide in 1986. Soon after, as a way of both healing and helping others, she co-founded Wellness Reproductions & Publishing with her daughter Kathy Khalsa. Ester began developing therapeutic products that help facilitators help their clients. She is the co-author of the SEALS series for teenagers as well as Meaningful Life Skills for older adults, the eight-book Life Management Skills series for adults. She has created a variety of therapeutic card games, board games and posters. Ester co-wrote GriefWork ~ Healing from Loss, The GriefWork Companion, and Creating a Healthy Balance Life.

Ester and John Liptak have co-written the Mental Health & Life Skills Workbook Series, the Teen Mental Health &Life Skills Workbook Series, and the Coping Workbook Series, all published by Whole Person Associates.

Ester, a breast cancer survivor since 2003, has counseled other survivors in overcoming body-loss issues. Her involvements with Survivors of Suicide and the Coyote Task Force in Tucson are among many ways she continues to feed her passion of helping mentally ill people, their facilitators and their families.

John J. Liptak is the Associate Director of Experiential Learning & Career Development and adjunct instructor in the Counselor Education Department at Radford University. He received his EdD (1990) in Counselor Education from Virginia Tech. He has worked in a variety of settings including a federal prison, a mental health center, a job training program, and now in higher education.

Dr. Liptak frequently conducts workshops on assessment-related topics. He has written three books on career-related topics that have been featured in numerous newspapers including The Washington Post, The Pittsburgh Post-Gazette and the Associated Press. His work has also been featured on MSNBC, CNN Radio and on the PAX/ION television series, "Success Without a College Degree."

At Radford University, he works with college students entering internships or preparing for graduation and entrance in the workplace. Through individual coaching sessions, workshops, and classroom presentations he helps students develop the emotional intelligence skills they need to be effective in the world-of-work. He is planning a senior-level course that will teach emotional intelligence skills to graduating seniors.

With Kathy Khalsa and Ester Leutenberg, John has written three comprehensive books for teachers and counselors to use with their students and clients: The Self-Esteem Program, The Social Skills Program, and The Stress Management Program: Inventories, Activities & Educational Handouts. With Whole Person Associates, he and Ester continue to co-write books to add to their Mental Health & Life Skills Workbook series, and their Teen Mental Health Series as well as the brand new Coping series.

John has many years of experience in providing counseling services to individuals and groups in a variety of settings including job training programs, correctional institutions, and colleges and universities. In addition, John has more than ten years teaching experience as an assistant professor.

John resides in Radford, Virginia with his wife Kathy, and their Shih Tzu named "Delilah."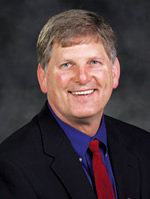 Marty Loy PhD: Dr. Loy is professor of Health Promotion and is the Dean of Professional Studies at the University of Wisconsin Stevens Point. He teaches and publishes in the areas of stress management, learning, and childhood grief and loss. Marty won the University Excellence in Teaching Award in 2001. He currently serves as the President for the Board of Directors of the National Wellness Institute.

Marty and his wife, Becky Loy, founded Camp Hope, a camp for grieving children in 1986. Becky is the president and camp director. Camp Hope has served as a model for similar camps nationally. The Loys were one of three national recipients of the 2007 Champions of Children Award sponsored by Johnson & Johnson in recognition of their work with grieving children. Learn more about Camp Hope at www.camphopeforkids.org.

Marti, originally from Spring Green, earned his doctorate in education administration from the University of Wisconsin-Madison, a master's in education counseling from UW-Oshkosh, and a bachelor's from UW-Madison.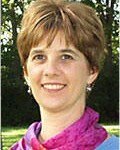 Julie Lusk, M.Ed., RYT, has dedicated her efforts to helping others attain stress relief, wellness and holistic health through yoga, meditation and guided imagery.
Julie has a Masters in Education from Virginia Tech. She is a National Certified Counselor and Registered/Certified Yoga Teacher. Julie was a Licensed Professional Counselor in Virginia for 20 years.

Julie has taught yoga since 1977 and is certified to teach a variety of styles ranging from gentle to vigorous yoga. Yoga Alliance awarded her the highest credential available. She teaches locally, nationally and is a teacher trainer.

Her previous careers include Regional Director, Mercy Holistic Health and Wellness Centers (Cincinnati, OH), Assistant Dean of Students of Roanoke College (Salem, VA) and Director of Health Management, Lewis-Gale Clinic (Salem, VA).

Julie's volunteer efforts in community health promotion earned recognition from the US Surgeon General and the Governor of Virginia.

Julie is available as a business and conference speaker and consultant to groups and individuals. Her books, recordings and other materials are plentiful.

Link to Julie's website: www.wholesomeresources.com
Carroll Morris has been a caregiver for many years, first to her mother and then to her husband, Gary, both of whom were diagnosed with Parkinson's Disease. She facilitated her local support group for caregivers of people with Parkinson's for many years and served as the president of the APDA Parkinson's Support Group of Green Valley/Sahuarita in Arizona. Carroll is a presenter on wellness topics, focusing on personal growth and stress management. Her seminars are enriched by her training in hypnotherapy, Rapid Eye Therapy and energy healing techniques. She is the author of fiction and non-fiction books, under the name of Carroll Hofeling Morris.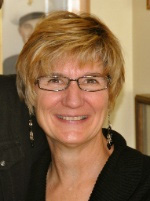 Sandra K. Negley, MTRS, CTRS, received both her bachelor and master's degrees from the University of Utah. Her clinical practice is in mental health services with individuals of all ages, in a variety of settings: inpatient, outpatient, day treatment, and community based programs. She has served as the Director of Adolescent Services, Manager of Expressive Therapies, and founded and directed the Self-Esteem Institute for the University of Utah's Neuropsychiatric Institute.
Sandy is an instructor at the University of Utah and co9ordinates the Therapeutic Recreation emphasis area. She is an international speaker and facilitates seminars and trainings in the areas of life balance, self-esteem, recreational therapy services and stress management, with a special interest in gender specific programming. She is the author of Crossing the Bridge . . . A Journey in Self-Esteem, Relationships and Life Balance, and has authored, edited, adapted, and consulted on a variety of therapeutic card games, board games, and books, as well as having numerous scholarly publications. However, Sandy's greatest honor lies in the lives of her two sons.
Sandy Queen helps people take a better look at their lives through humor, laughter and play. She has developed many innovative programs in the areas of stress reduction, humor, children's wellness and self-esteem.

Sandy is known throughout the U.S., Canada and Australia as a dynamic lecturer, humorist and educator with a special focus on children and those who work with children, but most importantly, a focus on the child within each of us. She believes most of us misunderstand the nature of well-being. For the most part, we operate as if wellness is a place to get to rather than come from. The truth is, a sense of well-being is a function of our ability to appreciate ourselves, develop an attitude of positive self-regard and from that, make positive choices to give the greatest chance for optimum living. Sandy says we are our own greatest hope for feeling great and promoting well-being physically, mentally and emotionally, as we take the wellness message home with us and effect change in our culture.

Sandy Queen speaks from experience on many topics that affect the health of children, including:
The Child in a Stressful Environment
The Child and Sexuality
Wellness in the Classroom
Self-Esteem for Self Empowerment
The Parent-Teen (Dis)Connection
Drugs: Shortcut to Make-Believe Happiness
Some of Sandy's presentations include:
National Wellness Conference
Canadian Wellness Conference
American Alliance of Physical Education, Health, Recreation and Dance
YMCA National Leadership Conference
National Conference on Aging
Eastern District Region Conference on Fitness
Kentucky Department of Health Conference
Tennessee State Health Conference
Arkansas State Health Conference

Sandy is currently the founder and director of Lifeworks, Inc. She has served as coordinator of the Outreach program at St. Joseph Hospital, Towson, MD and as East Coast Marketing Manager, Staffing Coordinator for the National Medical Consultants in Kansas City. She received her BS in Psychology, Summa Cum Laude, from Towson State University.
Links to speakers bureaus re Sandy Queen:
http://www.speakwellbeing.com/sandy-queen.php, http://www.workandwellness.com/speakers/sandyqueen.htm
http://www.programresources.com/spkr/queen_sandy.htm
http://www.trainingforum.com/speakers/squeen.html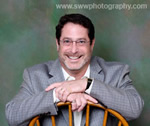 Andrew E. Schwartz has been designing, developing and delivering management and leadership programs since 1982. He is founder and CEO of A.E. Schwartz & Associates; (http://aeschwartz.com) a comprehensive management training and leadership development organization offering over 40 skill-based programs and assorted consulting services.

No stranger to the media, Andrew has authored dozens of books, products, and articles, has appeared on numerous radio shows, and is frequently quoted in magazines and newspapers such as The Wall Street Journal, Entrepreneur Magazine, and The Boston Business Journal.

As a trainer and facilitator, Andrew conducts an average of 150 programs annually. He is hired to lead conferences and company meetings for a wide variety of industries worldwide, such as research, technology, government, Fortune 100/500 companies, and nonprofit organizations.

Andrew has started and sold several successful companies. Currently, he has six new businesses in which he gets to practice what he teaches other managers and companies on a daily basis. He has been an adjunct faculty/professor teaching business, management communication, and training at: Massachusetts Institute of Technology, Emerson College, Boston College, Bryant College, Boston University, Brandeis University (Heller School of Business) and Bentley College (Meeting Management Program).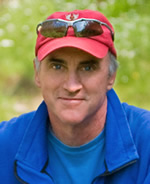 Brian Luke Seaward is renowned nationally and internationally as an expert in the field of stress management, mind-body-spirit healing, and health promotion. The wisdom of Brian Luke Seaward can be found quoted in PBS specials, college lectures, medical seminars, boardroom meetings, church sermons, keynote addresses, and graduation speeches all over the world. He has an eye for beauty, an ear for truth and a mind that wonderfully synthesizes ageless wisdom. It has been said that he looks like James Taylor, dresses like Indiana Jones, and writes like Mark Twain. In the role of traveler, visionary, mystic, healer and mentor, Brian Luke Seaward has created a legacy in the field of wellness and health promotion for all to share.

In addition to teaching several thousand students at the University of Illinois, University of Maryland, The American University, the University of Colorado, and the University of Northern Colorado, not to mention thousands of workshop participants, he has shared the insights of meditation with the staff at the White House ('90-94), taught stress management techniques with various heads of state, and coached relaxation techniques to several Olympic athletes, Broadway actors, media personalities, and leaders of several multinational corporations. His corporate clients include Hewlett Packard, Motorola, Procter & Gamble, Conoco Oil, Quaker Oats, John Deere, BP-Amoco, Blue Cross/Blue Shield, Glaxo-Smith-Kline, Organic Valley Dairy, Seagate, Amgen, and many others. An extremely popular speaker at various conferences from the National Wellness Institute and the Institute of Noetic Sciences to the National Fibromyalsia Association, Luke leaves everyone inspired, educated and entertained. Through it all, he reminds us, stress knows no demographic boundaries. His colleague and mentor Larry Dossey, M.D. says, "Dr. Seaward daringly goes beyond the usual approach to the subject (of stress) to speak of the soul and of human spirituality because he realizes that stress management and maximal health are impossible to attain unless the questions of life's meaning are addressed."

Former Good Morning America host, Joan Lunden says, "Luke's words have touched my life profoundly and helped me to find grace and dignity, the patience and compassion needed to navigate my ever-changing course. They have helped me understand that it is the way I choose to see the world that I will create the world I see." As one of the pioneers in the field of mind-body-spirit healing, Dr. Seaward has authored the popular best sellers, Managing Stress, Stressed is Desserts Spelled Backward, and Quiet Mind, Fearless Heart.
John Sippola, MDiv, has served as a parish pastor for 20 years and as a hospital chaplain for 15 years. A LTC Retired from the Minnesota Army National Guard, John served as the Family Assistance Center chaplain in Duluth, MN during the first Persian Gulf War. During that time, he helped facilitate a support group for spouses and parents, and co-led a support group for the children of deployed service members. As a hospital chaplain, he worked extensively with veterans in chemical dependency and mental health settings. From 1997-2000 John served as the Family Assistance Chaplain for the State of Minnesota. John is convinced that churches have a strategic role in promoting relational and spiritual wellbeing of returning veterans and their families. John is currently pastor of Elim Lutheran Church of Blackhoof in Barnum, Minnesota.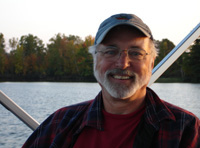 Donald A Tubesing, PhD, MDiv, earned his PhD in Counselor Education from Ohio University and an MDiv from Concordia Seminary.

A nationally recognized expert in the field of stress management, Don spent his career as a public speaker, creative consultant, and book publisher. He is author of twenty-one books and numerous audio programs on whole person well-being.
Over the years he, along with his wife, co-founded three successful publishing and consulting companies:
Listening Group creator of products to facilitate empathy training and small group education
Whole Person Associates, developer of stress management programs and products for an international list of clients www.wholeperson.com
Pfeifer-Hamilton, publishers of several national award-winning children's books
 Don has served as president of the 3,800 member Independent Book Publishers Association, and is the recipient of several honors and awards for his many community service efforts.
Don is currently retired. He and his wife and business partner, Nancy, live in Madison, Wisconsin, where they both continue to jump into studying virtually any new subject that flits through their lives and captures their attention. Don continues to write and publish, as well pursue his passion for art—carving large sculptures in marble and alabaster. See Albertostoneworks.com.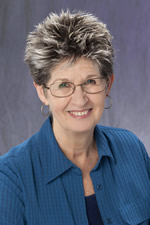 Sue Walden is the founder of ImprovWorks!, an organization dedicated to applying the skills, tools and techniques of improvisation training to business, theater and life.  Her experience includes a BA in Education and 35 years of teaching, performing, and widely adapting/applying the techniques of improvisation.  She approaches improvisation training as a powerful and joyful way to peel away constraints, restraints and inhibitions, allowing the naturally expressive, collaborative and creative self to emerge.

Sue is an engaging speaker, a dynamic trainer/facilitator, author of Working with Groups to Enhance Relationships, the delightful "Playmeister" of corporate play events, and was the director and a regular performer with San Francisco's longest-running improvisational theater company, "Flash Family" for 28 years.  Five years ago, Sue decided to stretch her performing envelope by creating a one-woman improv show that she staged in various locations, including London, UK, Helsinki, Finland, and all over California.

For ten years Sue was a member of the specialty staff for the international, Co-Active Leadership Program, and has presented at both 2005 and 2006 ICF conferences.  Over the past ten years, she has been a regular presenter at the North American, European and Asian Applied Improvisation Network conferences.
Her current passions are training trainers and consulting on how to design powerful experiential workshops.

Sue promises that while the learning may be challenging, it will also be fun! She can be reached by phone at  +1-415-885-5678, email at Sue@improvworks.org. Her web site can be found at www.improvworks.org.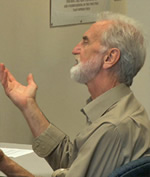 Lyle Wildes spent 19 months in state prison and 19 years in Federal Prisons. He was released December 20, 2007 and lives in Duluth, MN. A native of Lime Ridge, Wisconsin, Lyle holds degrees in sociology and philosophy from the University of Wisconsin-Platteville. Before prison, he taught college philosophy and operated a cutting-edge mobile home transportation service.

He developed the Positive Attitude Development (PAD) program in prison and spent the final 18 years of his federal prison term teaching it to fellow inmates and prison volunteers from the outside. A voracious reader, Lyle read more than a thousand books in prison, with a special interest in brain research.

When he is not teaching PAD, Lyle loves to run, play handball, listen to the blues, and lift weights. His post-prison goal is to "change the world by helping people to become the best they can be."

Lyle never intended to become a brain coach, but life often defines a role that is too compelling to ignore:
Lyle is an accomplished academic and author
Professional trainer
Keynote speaker
Highly innovative group facilitator
"I have found that organizations and companies can become as lost as individuals. It has been my privilege to help identify my client's core values and to engage them in the process of applying them for the greater good of all."

Link to Lyle's website: www.wildesbraincoach.com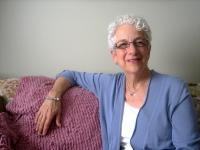 Fran Zamore, ACSW, LCSW-C, is a clinical social worker, marriage and family therapist, Reiki Master and student of energy healing. She has extensive experience working with individuals, couples and groups as well as leading workshops. Her private practice focuses on life transitions, personal and spiritual growth, couples' communication and loss, grief and healing. She creatively integrates physical, mental, spiritual and emotional awareness in her work.

As with most people, Fran's life experience informs her work. The depth of her knowledge and understanding has been enhanced by her own healing journey. Synthesizing her life experiences with her professional knowledge, including insights from the many people with whom she has worked, led Fran to co-author GriefWork ~ Healing from Loss and The GriefWork Companion ~ Activities for Healing.

She brings energy, enthusiasm and compassion to her work.

Link to Fran's website: http://www.franzamore.com/index.html