Leutenberg and Liptak tell us in their book Teen Resiliency Building that resiliency is the ability of a young person to interact with the environment, handle stresses that occur, and bounce back from stressful events. It is the process by which well-being is promoted and protection factors are activated against overwhelming feelings of stress. Kids who have developed resiliency are able to bounce back from the negative impact of difficulties. Resiliency, or a positive behavioral adaptation, is critical when people encounter any type of trauma. The Covid-19 pandemic has placed us in a traumatic situation unlike any we've experienced before.
How can we help our kids come out on the other side of the pandemic as the healthy, strong young folks that we knew last March?
Research indicates that resiliency can be built through skill development by enhancing communication, developing an optimistic outlook, building a greater sense of control, creating a more realistic sense of self, and learning how to effectively deal with change. We can inspire out kids to a more optimistic outlook even under these unique circumstances.
Explain to your kids in language that they will understand that an optimist, regardless of transitions, setbacks, disappointments, or Covid-19, looks at the bright side and sees the possibilities life has to offer. Optimists expect good things to happen, expect to be able to solve problems efficiently, and plan to accomplish their goals. They go through life with positive outlooks and are content most of the time. Optimists maintain a positive view of the world. Pessimists think negatively and cynically (littler kids might need to know that cynically means to be concerned only with one's own interests and typically disregarding accepted or appropriate standards to achieve them) about the world.
Then discuss the following questions with them:
Which are you, an optimist or pessimist? Why do you believe this?
How long have you felt like an optimist or pessimist? What brought this on?
Think of a time when you viewed a situation as bad, or negative, and yet, something good, or positive came out of it?
How can you begin to view the world in an even more positive light?
Make sure your younger children understand the concept of positive and negative.
Hope is an important part of an optimistic outlook.
Explain that hope can be described as a mindset consisting of a positive or good and happy view of the future for yourself and others. Remaining hopeful over the course of your life is at the core of resiliency and the ability to bounce back while facing problems and the stresses that go along with the pandemic. Having hope will guide you with resiliency while you achieve your goals and dreams.
Discuss these points with your kids. Be sure they understand the questions.
Did the pandemic cause you to stop hoping?
Where do you believe your sources of hope, or lack of hope, come from?
How has your environment affected the amount of hope you currently have?
Where do you look for hope in your life?
What are three things you hope for?
How have your hopes changed?
How has hope, or a lack of hope, affected choices you have made?
What needs to happen before you have more hope in your life?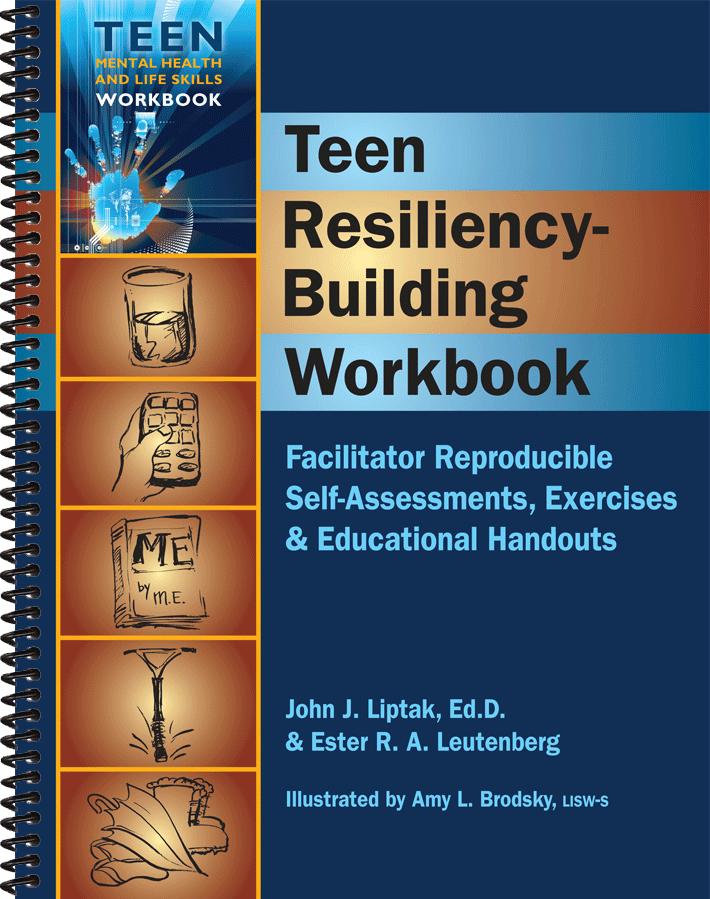 Here are links to generic, non-Covid-19 specific worksheets on the material above designed for teens. They are both from Teen Resiliency Building by Ester Leutenberg and John Liptak EdD: Hope and Life Outlook Worksheets
Making sure your kids are optimistic and hopeful about the future is a good start to helping them through the pandemic. Remember the other suggestions that will help them develop resiliency:
Enhance communication
Build a greater sense of control
Create a more realistic sense of self
Helping them to effectively deal with change.