May is mental health awareness month. Many of us are experiencing more anxiety than usual with the pandemic and all of the uncertainties we are facing. Pandemic anxiety can feel overwhelming at times.
If you are suffering from depression, if you can't keep up your usual activities, if you have been sad for weeks and can't seem to recover as usual, please contact a mental health professional right away. If you are feeling anxious, unable to function in your usual ways call your local mental health clinic. Even insurance companies are recognizing virtual appointments during the pandemic, and, most of the time, covering the cost. Of course, check with your insurer, but don't put off getting the help you need. 
The conversations that go on in our own heads during the pandemic can be a contributing factor to our levels of pandemic anxiety. Click here to download the Worry Self-Talk exercise from the Managing Intense Anxiety Workbook, by Ester Leutenberg and John Liptak, EdD.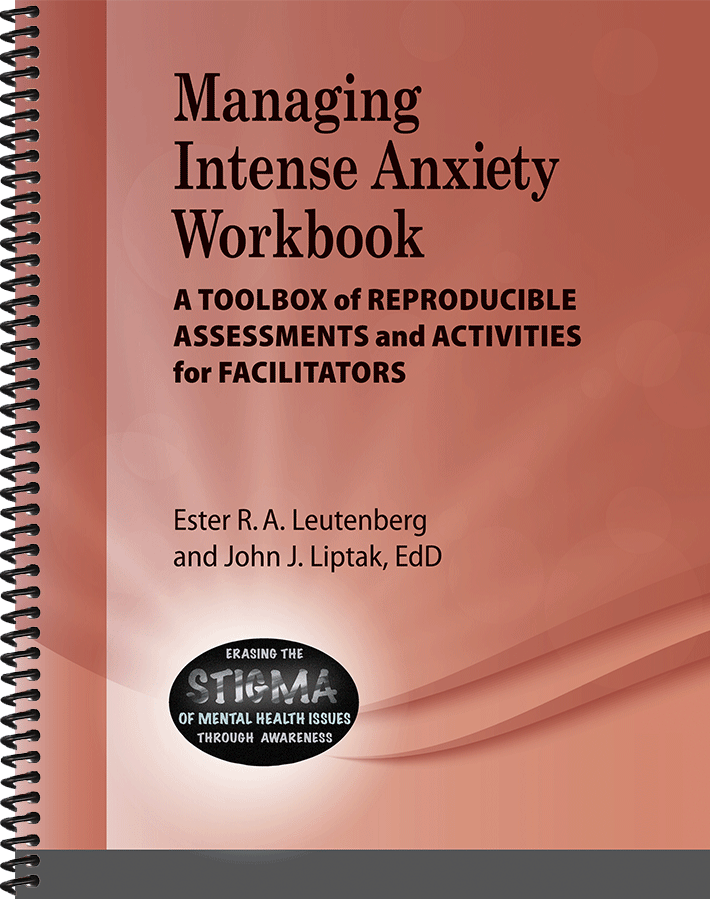 In an article published in the March, 16, 2020  Psychology Today, Dr. Deborah Serani gave five suggestions for dealing with pandemic anxiety and panic.  
1. Ground yourself in science. Resist viewing or reading sensational news or social media, where facts are often blurred or exaggerated. Instead, reach out to your local health or state department of health for up-to-date information on COVID-19. Science-based facts will help ground you in a reality where truth, hope, and interventions exist. 
2. Isolate but stay connected to others. Protect yourself with social distance and homebound activities. But make sure to keep your attachments to friends, family, and loved ones by calling, texting, using FaceTime or Skype. 
3. Think locally, not globally. Focus on what is happening in your local community and what you can do to keep yourself and neighbors healthy and safe. A sense of community is vital for moving through traumatic situations and builds resilience in children and adults.
4. Practice self-care and make sure others do too. Be mindful of eating well, keeping a healthy sleep cycle, exercising, and other soothing self-care behaviors. Make sure to avoid using alcohol or drugs to cope with stress. And limit caffeine, as it heightens anxiety and irritability.
5. Fight helplessness by finding purpose. The uncertainty that COVID-19 brings can leave many of us feeling unspeakably helpless. Finding purpose can alleviate restlessness and anxiety. Choose things you can control, be it shifting negative thoughts into positive ones, deciding what to cook for lunch, reading a good book, picking what movie you and the kids will watch, or other activities you have power over.